Hilton Baton Rouge Capitol Center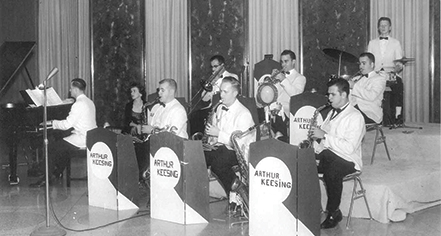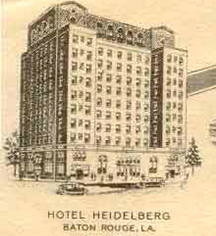 History
The Heidelberg Hotel began in 1927 when architect Edward Nield casually sketched a luxury hotel on a napkin, with no formal plans to construct in Louisiana's capital city.
In 1928, Huey P. Long was elected governor, establishing himself as one of the state's most colorful characters. In the 1930's, Long oversaw construction of a new state capitol building, four blocks from the Heidelberg Hotel. Among its hallmarks was its rank as the tallest capitol building in the U.S. In 1931, the Heidelberg itself served as the Louisiana Capitol during a dispute between Long and Lieutenant Governor Paul Cyr. Long, newly elected as senator, refused to relinquish his duties as governor and Cyr set up operations in the hotel.
One of the unique features of the hotel is the secret underground passageway to the King Hotel across the street, which gave Huey direct access to his flamboyant mistress. Today, guests can dine in the infamous secret tunnel.
Long met an untimely and suspicious death in 1935 when he was assassinated in the hall of the Capitol building. Many events surrounding his death have never been explained, and rumors persist to this day, especially about the whereabouts of Long's reputed "deduct box," a cache of political paybacks.
The Heidelberg was listed in the National Register of Historic Places in 1982. It has received a Bricks and Mortar award from the Foundation of Historical Louisiana. In 2006, after more than $70 million in renovations, the former Heidelberg Hotel was reborn as the Hilton Baton Rouge Capitol Center hotel. Modern upgrades, tasteful amenities, a beautiful restaurant and lounge, and exercise facility give new life to this historic hotel.
Hilton Baton Rouge Capitol Center, a member of Historic Hotels Worldwide since 2014, dates back to 1927.