Hilton Edinburgh Carlton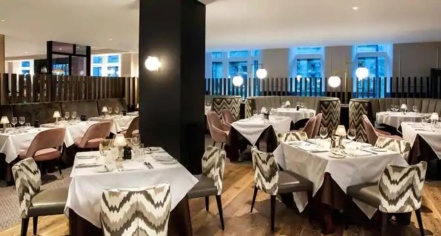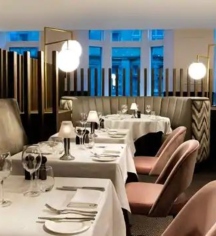 Dining
Marco Pierre White Steakhouse & Grill
In addition to renovating the pristine accommodations inside the historic Hilton Edinburgh Carlton, Aramis Hospitality and Hilton Worldwide launched the splendid Marco Pierre White Steakhouse & Grill. One of the fantastic restaurants operated by celebrity chef Marco Pierre White, the steakhouse serves up mouthwatering British cuisine. What distinguishes Chef White's incredible cooking is his phenomenal use of special French culinary techniques that invigorate the classical gourmet dishes offered on his menu. Come and savor the signature fare of one of Great Britain's illustrious restaurateurs.

Lunch, 12:00 p.m. - 2:00 p.m.
Dinner, 5:30 p.m. - 10:00 p.m.


Nineteen Hundred Bar & Lounge
Elegant décor and tasty cocktails combine to form a calming ambiance at the hotel's Nineteen Hundred Bar & Lounge. Nowhere is better to relax after a long day of business or sightseeing than this splendid establishment. Guests can dine on the bar's delectable assortment of late-night snacks while sampling its fine selection of beers, wines, and spirits. For a true Scottish experience, guests should try the many malt whiskeys that the bar has in copious amounts. Take a loved one on a romantic date within the charming atmosphere of the Hilton Edinburgh Carlton's Nineteen Hundred Bar & Lounge.