Hilton Hawaiian Village® Waikiki Beach Resort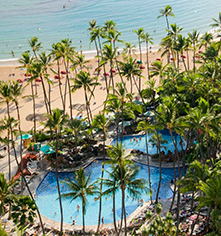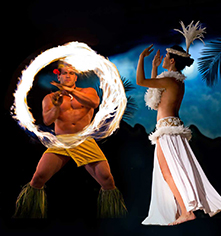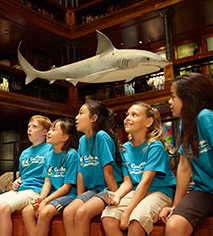 Activities & Events
Waikiki's Best Pools and Slides
Super Pool – Waikiki's Largest
This 10,000 sq. ft. pool is steps away from the beach between the Rainbow Tower and Ali'i Tower. Its picturesque setting includes cascading waterfalls and swaying palm trees. Separate keiki (children) pool with shallow swimming area for younger guests.
Paradise Pool – Endless Fun
The 5,000 sq. ft. family activity pool boasts the longest slide in Waikiki and a 77-ft. lava tube. The two-tiered freshwater pool, bordered by lava rock formations, has three waterfalls and two heated whirlpools.
Tapa Pool – Tropical Paradise
A beautiful tropical setting for sunbathing and swimming, centrally located between the Tapa Tower and Diamond Head Tower. Cabana rentals available daily.
Kalia Tower Pool – Hawaiian Elegance
This inviting pool displays mosaic-tiled lei of tropical Hawaiian flowers and a whirlpool accented with Hawaiian ginger mosaic. Located on the fourth floor adjacent to Mandara Spa and the fitness center.
Ali'i Tower Pool – Exclusive Waikiki
For the private use of Ali'i Tower guests, a spacious sundeck overlooks Waikiki Beach and has a private whirlpool. Private workout room, dry sauna, and two massage rooms add to the amenities.
Mandara Spa and Fitness Center
Mandara Spa* offers unique and exotic spa treatments infused with the traditions of Hawaii. Its center of relaxation and rejuvenation also incorporates Asian, Western, European, and Polynesian concepts and treatments. Spa facilities in the Kalia Tower include:
State-of-the-art Cardiovascular Fitness Center
25 wet and dry-spa treatment rooms, many with outdoor lanais and spa suites for twin massages, body wraps, and other treatments.
Locker rooms with Luana Relaxation Lounge, western and Japanese-style showers.
Sauna, steam rooms, and an indoor whirlpool
Full-service salon offering hair styling, manicures, pedicures, and other beauty treatments
Pool and whirlpool with mosaic-tile design; and sundeck
Gift boutique
*Independently owned and operated.
Ocean Activities
Hawaiians are "people of the ocean," and the most revered traditions and beliefs are influenced by nature. The design of the resort reflects that with lush tropical landscape, meandering waterways, a world-renowned beach, man-made salt water lagoon, five pools, and playful waterslides.
Playground for Ocean Recreation
Give attendees the venturesome spirit of Duke Paoa Kahanamoku, father of modern-day surfing and Olympic swimming medalist. This is where "The Duke" learned to swim, surf, fish, and paddle. Your group will make a splash in Waikiki!
Beach is Just the Beginning
Paddle with beach boys in a double-hulled outrigger canoe. Learn to surf with an experience instructor at Duke's Playground. Take a historic tour in a restored amphibious WWII "Duck" vehicle for a unique land-sea voyage. Do a yoga pose on a stand up paddle board. Take a pedal boat or kayak into the water and float around at leisure. It's all part of the Waikiki Beach experience to lasting memories.
Daily Catamaran and Atlantis Submarines depart from the Port Hilton
Sail, snorkel, take a sunset or fireworks dinner cruise on the 54-foot Spirit of Aloha catamaran. Whales, dolphins, and green sea turtles are often in view as the craft skims the Waikiki shoreline. Underwater ventures descending 100 feet in the comfort of a high-tech air-conditioned submarine is offered by Atlantis. View coral reefs, fish, and fascinating ocean life on Atlantis' eye-opening wow experience.
Duke Kahanamoku Lagoon
Enjoy an array of fun-filled family activities at a spectacular five-acre salt-water lagoon featuring a state-of-the-art water circulation system. The sparkling lagoon is the perfect place to lounge on a beach chair, take a tranquil swim, or relax beneath swaying palm trees. An island with a two-tier waterfall, board walk, park benches, and landscaping create a park-like setting.
Culturally Inspired
Organize events around the daily entertainment schedule. Live entertainment nightly and special programs highlight the culture, traditions, music, and dance of Hawaii.
Cultural Activities
Inspired by Hawaii's culture, the resort's unique experiences are committed to the preservation and perpetuation of Hawaiian values, customs, language, and artifacts. Guests share this tradition by learning lei making, hula, ukulele playing, and crafts. Hawaiian and Pacific inspired artifacts, sculptures, and paintings vie for their attention throughout the resort.
Home of Hawaii's Music
Hilton Hawaiian Village is committed to showcasing the finest island entertainers with award-winning Hawaiian solo artists and groups who keep the resort hopping every night of the week. Island artists complement your favorite beverage with music. Enjoy them nightly at the Tapa Bar, Tropics Bar & Grill, and Friday and Saturday at Paradise Lounge.
Rockin' Hawaiian Rainbow Revue and Friday Night Fireworks
Every Friday evening, the Super Pool is the gathering spot and stage for music and dance. A crescendo of torchlights, drums and fireworks "over the rainbow" brings this show to a delightful and moving finale. Don't miss Waikiki's only weekly fireworks display over the ocean.
Waikiki Starlight Luau
Waikiki's only outdoor luau celebrates the colorful heritage of the Pacific Islands. Enjoy live music, an island-inspired luau feast, and exciting production of "Voyages Across the South Seas" featuring the fiery drama of four fire knife dancers as well as traditional Samoan, Tahitian, and Hawaiian dance. Spectacular entertainment and dining under the stars.
Camp Penguin for Kids
Daily children's program. Full and half-day activities for ages 5-12. Kids learn about Hawaii through story telling, crafts, and fun at the resort. Escorted excursions visit popular Honolulu attractions such as the Honolulu Zoo, Waikiki Aquarium, Bishop Museum, and the Hawaii Children's Discovery Center. 24-hour advance reservations required.