Hilton London Paddington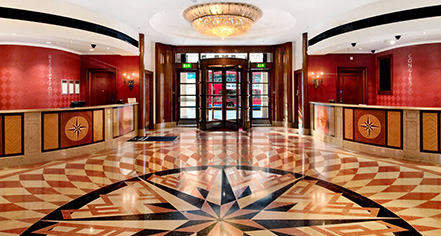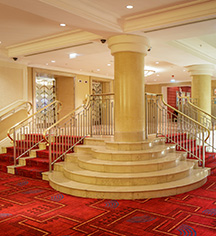 History
The historic Hilton London Paddington opened on June 9, 1854 as the Great Western Royal Hotel. The building forms part of Paddington Station, a Central London railway terminal. The idea for the hotel belongs to Isambard Kingdom Brunel, who is considered one of the most prolific and ingenious engineers of the 19th century and one of the greatest figures of the Industrial Revolution. He would eventually go on to be the first managing director of the hotel.
The funding for construction mostly came from the Directors of the Great Western Railway Company after Brunel convinced them to buy shares in the project. The Grand Western Royal Hotel was designed by architect Philip Charles Hardwick, and cost just over $80,000, including all furnishings and fittings. Both Hardwick and Brunel worked together to ensure the hotel would rival all other great hotels in Europe. Hardwick was a pioneer of the Second Empire style, which was used in conjunction with the style of Louis XIV.
Construction was done by building firm Holland, Hannen & Cubitts. The building featured an extensively ornamental interior and exterior, including an allegorical scripture in the pediment, which was done by sculptor John Thomas. Thomas had previously worked on both the Palace of Westminster, as well as Buckingham Palace. The hotel also featured a figurative sculpture representative of Peace, Plenty, Science & Industry over the front entrance. The Grand Western Royal Hotel opened 14 months later on June 9, 1854, and was inaugurated by Prince Albert, Prince Consort and the King of Portugal.
By the 1930s, the hotel was under full control of the Great Western Railway and had been extended and remodeled. In 1983, it was sold to the private sector, and by the 1990s, the hotel was a popular setting for various television series. In 2001, the hotel saw a major refurbishment and was reopened under the name, Hilton London Paddington. In 2015, the Premium GWR Tower Wing was revealed as an addition to the hotel, adding to its grandeur.
Hilton London Paddington, a member of Historic Hotels Worldwide since 2018, dates back to 1854.