Hilton Orrington/Evanston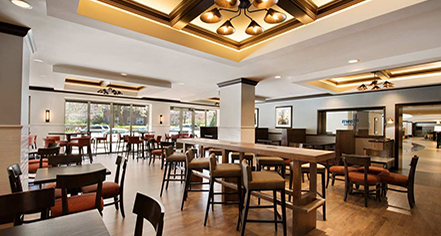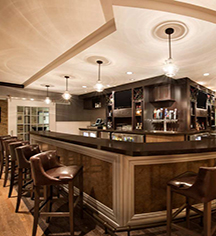 Dining
eTown Bistro
Located in the hotel lobby, eTown Bistro is open seven days a week, serving breakfast, lunch, and dinner. The menu includes a variety of tastefully appointed dishes. Recently renovated, the restaurant offers a casual ambiance with a hint of formal dining. Comfortable seating at the bar is available for guests wishing to watch the latest prime time game or nightly news. A private den is available in the restaurant for social events and meetings, accommodating up to 60 guests.

Hours of Operation
Monday through Thursday, 6:30 a.m. - 11:00 p.m.
Friday & Saturday, 6:30 a.m. - 12:00 a.m.
Sunday, 6:30 a.m. - 10:00 p.m.

In-Room Dining
The ultimate in convenience for a quick start for early risers, a romantic dinner for two, or a hospitable gathering. The Room Service menus range from light entrees to full course meals and daily specials.