Hilton President Kansas City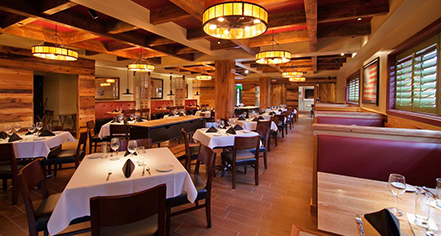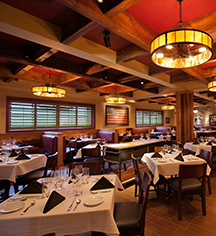 Providence
Incorporating reclaimed wood and amber pendant lighting, the Providence New American Kitchen is reminiscent of a Midwestern supper club paying homage to America's past. Named after President Eisenhower's Secret Service code name, Providence is locally-owned and open for lunch and dinner serving contemporary American cuisine utilizing locally-sourced ingredients. Beautifully crafted cuisine and cocktails with simple, fresh ingredients and attention to the comfort of Midwestern flavors are noted in the menu, which highlights steaks and chops, fresh seafood, soups, and salads. The menu offers a variety of appetizers, entrees, and desserts offered to intimate diners or large groups.
Hours
Lunch is served daily from 11:00 a.m. – 3:00 p.m., and dinner is served nightly, starting at 5:00 p.m.
Private Dining
Two private dining spaces are available to comfortably seat up to 10 guests each or combined to seat up to 20.