Hôtel Carlton Lyon - MGallery by Sofitel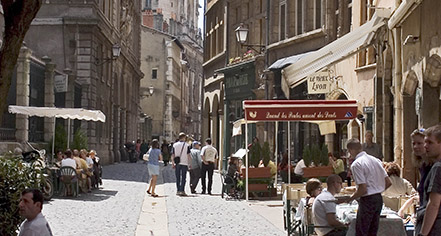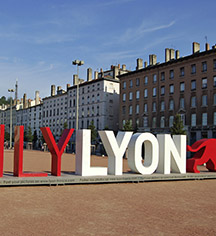 Local Attractions
Home for this marvelous historic hotel is the spectacular City of Lyon, one of France's most exalted communities. Dazzling and dramatic, it has sat at the confluence of the majestic Rhône and Saône rivers since the height of the Roman Empire. The Hôtel Carlton Lyon specifically resides within the city's famed Place de la République, which has been part of its celebrated UNESCO World Heritage Site since 1998. Outstanding cultural attractions abound nearby, too, such as the Musée des Beaux-Arts and the Opéra Nouvel. And with the Cordeliers metro station just a short walk away, guests staying at the hotel can easily access the Lyon's entire historical city center known as the Presqu'île. Start experiencing this remarkable destination first-hand by making a reservation at the Hôtel Carlton Lyon!
Place de la République
Completed in 1862, the Place de la République is a wonderful public square that features an iconic glass carousel, a beautiful central fountain, and dozens of verdant flower kiosks. This outstanding landmark is a part of Lyon's UNESCO World Heritage Site.
Passage de l'Argue
The Passage de l'Argue is a covered pedestrian walkway that connects the Place de la République with the famous shopping districts of the Rue de Président Édouard Herriot and the Rue de Brest. Among the most historic arcades in France, the Passage de l'Argue has played a significant role in the economy of the Presqu'île for centuries.
Musée des Beaux-Arts
With seventy different galleries, Lyon's Musée des Beaux-Arts is France's largest art museum outside of Paris. It stunning exhibitions display a massive collection of international artwork that range from Ancient Egypt to the Common Era. The Musée des Beaux-Arts is located in the neighboring Place des Terreaux, which is only a ten-minute walk from the hotel.
Opéra Nouvel
The Opéra Nouvel is a fixture in Lyon, having conducted awe-inspiring musical performances in the city for more than two centuries. Since its founding in 1831, the theater has hosted many major operas, including the premieres for Richard Wagner's Die Meistersinger and Arnold Schoenberg's Erwartung. The Opéra National de Lyon is the current occupant of this fabulous venue.