Hotel de Mendoza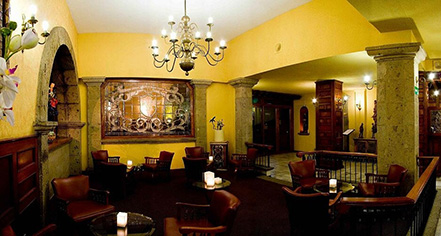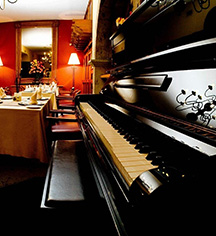 History
The Santa Maria de Gracia Convent opened on August 17, 1588 on the site now occupied by the Corona Market. On November 13, 1590, it was moved to where the San Miguel Archangel Chapel once resided. A map from the year 1724 show the Convent occupied five blocks.
A nun of Santa Maria de Gracia Convent, in her 1904 description, said that the monastery occupied five blocks - three for the factory, one for the field, and one for the orchard. The factory, built in the French style architecture popular at that time, was where the nuns lived. Today, it is the location where the Palace of Justice resides. The field was a long block that disappeared when Independence Avenue and the School of Plastic Arts at the University of Guadalajara was established in 1953.
The Santa Maria de Gracia Convent lived in tranquility until the Reform War broke out between the Conservatives and Liberals, and the churches and convents become barracks. The Reform Laws, enacted on July 12, 1859, established the separation of Church and State and enacted nationalization of church property. By 1863, the government was the owner of the orchard and it was divided into many parts.
Bishop José Garibi Rivera decreed the church to the nuns on September 22, 1930. In 1942, during the celebration of the 400th anniversary of the founding of the city, at the request of Bishop Joseph Garibi Rivera to President Avila Camacho, an exhibition of religious art took place, and since then, the church has belonged to the clergy.
In 1945, next to the Santa Maria de Gracia Church, the 30-room Degollado Hotel was built. It eventually closed at the end of 1950 and the construction of the current Hotel de Mendoza began. Hotel de Mendoza was inaugurated in 1968. The front wall and the adjoining wall to the church were part of the original convent.

Hotel de Mendoza, a member of Historic Hotels Worldwide since 2016, dates back to 1588.