Hotel Gran Casa Xalisco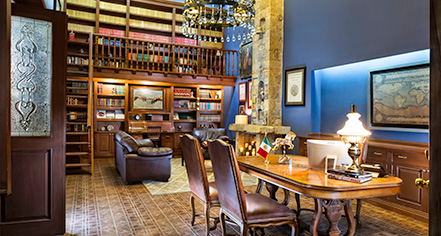 History
The Hotel Gran Casa Xalisco combines modernity, authenticity, and tradition. Built in a distinctive house in the Mexicaltzingo neighborhood, Hotel Gran Casa Xalisco's late 1800s Colonial architecture transports guests back in time. It is located south of the Temple of San Francisco, in a neighborhood where the first railroad station opened in 1888
Constructed in 1895, the structure was built to host the important and well-known textile factory called "Bonetera Jalisciense," in what was the first industrial development of the city. The area was the center of industrial and commercial activities of the time.
The hotel offers ten comfortable guestrooms, centrally arranged around a large courtyard, featuring high ceilings and some furnished with classic pieces from the owners' personal legacy collection. Located two blocks from 16 de Septiembre Avenue and three blocks from Niños Heroes Avenue, Hotel Gran Casa Xalisco is ideal for business and leisure travelers to the historic center of Guadalajara.

Hotel Gran Casa Xalisco, a member of Historic Hotels Worldwide since 2016, dates back to 1895.