Hotel La Citadelle Metz - MGallery by Sofitel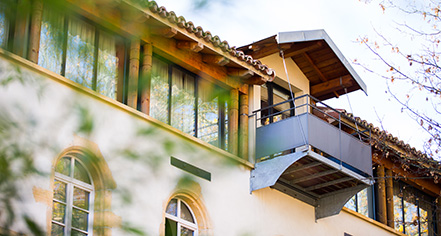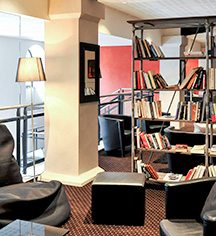 History
For much of the 1550s, France waged war against its bitter rival, the Holy Roman Empire. Warfare surged across the continent, with massive battles raging from the Adriatic Sea to the fields of Flanders. Amid the fighting, the French king, Henry II, decided to invade the realm of his enemy. He specifically struck at the Duchy of Lorraine, targeting three cities where sympathy for the French monarchy existed: Metz, Toul, and Verdun. Charles V, the Holy Roman Emperor, quickly retaliated, bringing an army of 60,000 men to lay siege to the small French garrison at Metz. Outnumbered nearly ten-to-one, the French successfully held out against the Holy Roman Empire for several months. Disgusted, Charles V withdrew his beleaguered army from the city.
What had helped the French defeat Charles V was an intricate network of fortifications that they had hurriedly erected before the siege. Battered and bruised, the French continued developing their defenses in anticipation of another attack. An enormous citadel soon towered over Metz. Among the many buildings that constituted its complex was a large warehouse known as the Le Magasin aux Vivres, in which the French kept the entire food supply for the city's permanent garrison. Designed with Renaissance-style architecture, Le Magasin aux Vivres stood at 125 meters in length and 38 meters in width. Even though the Holy Roman Empire never tried to reclaim Metz again, the French occupied the fortress for the remainder of the conflict.
The citadel continued defending the city for centuries thereafter, standing as an ominous warning to any nation interested in challenging France's military prowess. However, with the advent of new military technologies in the 19th century, the French authorities considered the fortress superfluous and decommissioned it. While the government demolished many of the citadel's buildings, it left Le Magasin aux Vivres alone. City officials then acquired the building and considered using it for a variety of different purposes over the years. Decades passed, however, and nothing happened.
It was not until the early 2000s that Le Magasin aux Vivres finally received a new lease on life, when a few hoteliers convinced the city to change the warehouse into a small boutique hotel. Given the go-ahead, the hoteliers began refurbishing the building in 2000. They took great care to preserve the rich heritage of the site, capturing the memory of the citadel for future generations to appreciate. By 2005, they were finished. Sofitel now operates the building as the Hôtel La Citadelle Metz, part of its luxurious MGallery Collection.
Hôtel La Citadelle Metz - MGallery by Sofitel, a member of Historic Hotels Worldwide since 2018, dates back to 1559.