Hôtel Le Louis Versailles Château - MGallery by Sofitel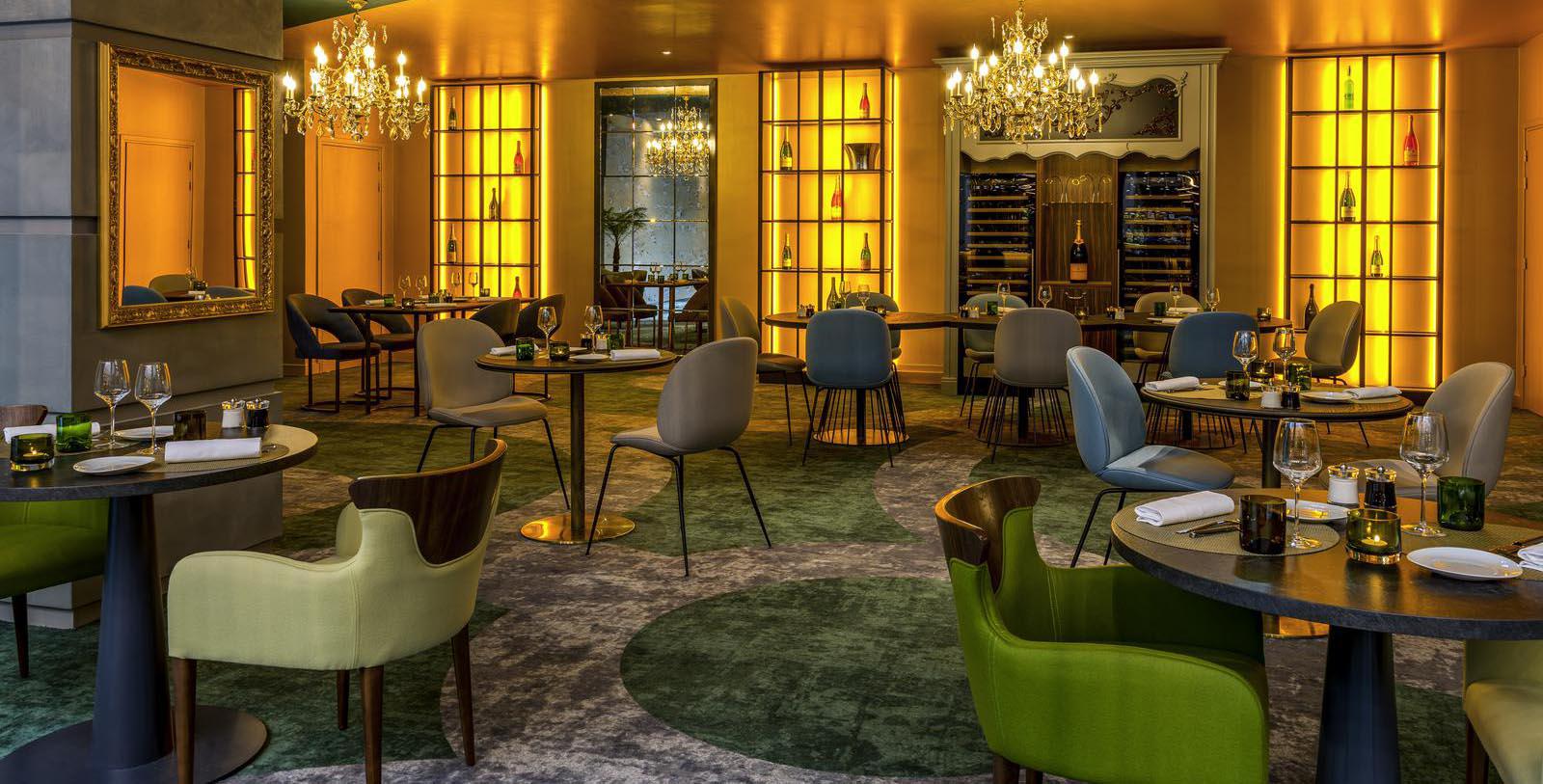 Culinary Tradition
L'Alcôve
Upon passing through the beautiful stone gateways, guests will immediately notice Hôtel Le Louis Versailles Château - MGallery by Sofitel's stunning restaurant, L'Alcôve. Led by Head Chef Valentin Piault, L'Alcôve serves up a magnificent menu of modern cuisine, tempered with fantastic seasonal flavors, and sourced from organic ingredients. Guests will also find that gluten-free and vegetarian dining options are available, too, along with a delightful children's menu. The spirit of the neighboring palace shines brightly inside L'Alcôve, as magnificent wall decorations and marvelous chandeliers evoke its wonderful memory.

Lunch: Daily, 12:00 p.m. - 2:30 p.m.
Dinner: Daily, 7:00 p.m. - 10:30 p.m.


Le Bar
This luxurious venue offers delightful late-night snacks, as well as an extensive list of first-rate wines and champagnes. Le Bar even crafts unique, historically-inspired cocktails, such as the Louis XIV and the Marie-Antoinette. If weather permits, guests can take their beverages out onto the hotel's marvelous terrace.

Daily, 7:00 a.m. - 12:30 a.m.


Les Manèges
Breakfast is available as a buffet in Les Manèges, which is situated behind L'Alcôve. Guest will find a range of breakfast foods, including French baguette, cereal bread, brioche, croissant, pain au chocolat, muffins, pancakes, four kinds of cereal, four kinds of jam, chocolate nut spread, honey, salted and unsalted butter, scrambled eggs, wurst sausage, bacon, new potatoes, ham, sliced turkey ham, rosette sausage, St. Nectaire AOC and Comté AOC cheese, fresh fruits, dried fruits, freshly squeezed orange juice, multi-fruit juice, still and sparkling mineral water, expresso, cappuccino, coffee, tea, and hot chocolate.

Monday through Friday, 6:30 a.m. - 10:30 a.m.
Saturday and Sunday, 6:30 a.m. - 11:00 a.m.