Hotel Moskva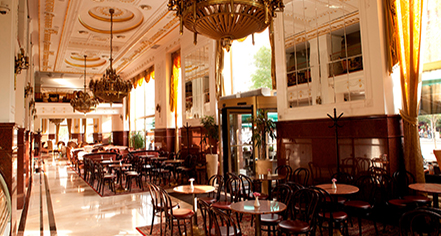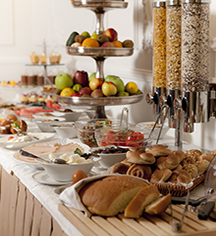 Dining
Restaurant Tchaikovsky is an elegant, modern restaurant with a renowned menu consisting of national and international cuisine. The superb culinary team, lead by Chef Aleksandar Djordjević, prepares diverse gastronomic bravuras from perfect simple bites to show-stopping cooking performances. Meals are prepared utilizing the freshest ingredients and paired with impeccable service ensure a dynamic Belgrade experience for the most lavish palates. Guests will not want to miss out on sampling the breakfast buffet.
"See you at Moskva." Café Moskva is the iconic "kafana" for Belgrave locals and visitors. Serving as the meeting place for eccentric artists, enthralled poets, and proud intellectuals since 1908; Nobel Prize winner Ivo Andrić had his own table.
The Moskva Pastry Shop is where Belgrade's favorite sweets have been made for decades. Ask locals and they will explain how their parents used to take them to this legendary shop to eat decadent cakes and indulgent pastries. A must-have is the "Moskva Schnitt," the hotel's signature cake and popular for birthdays and weddings. Created in 1974 by Pastry chef Anica Dzepina and a Belgrade favorite for over four decades, the original recipe is still used today.