Hotel New Grand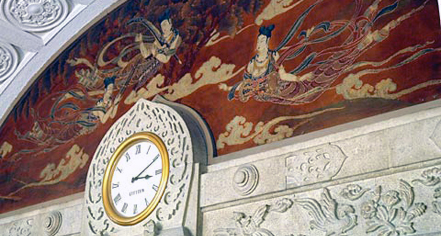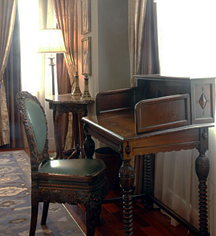 History
Yokohama's modern era dates from 1853, when the port was opened to the international trade. For over 150 years, Yokohama has served as an important gateway between Japan and the rest of the world, playing a crucial role in Japan's modernization and internationalization.
After the Great Kanto earthquake on September 1, 1923, which destroyed much of Yokohama, leaving more than 30,000 dead and over 47,000 wounded, the mayor, Chuichi Ariyoshi, actively led the community in a reconstruction process. His first priority was the construction of a hotel, and the plan was supported and welcomed by the citizens of Yokohama. Hence, the Hotel New Grand was opened in 1927 and has since acted as an international hotel symbolizing the history of Yokohama.
Yokohama was rebuilt, only to be destroyed again by thirty-odd U.S. air raids during World War II. An estimated seven or eight thousand people were killed in one single morning on May 29, 1945, in what is now known as the Great Yokohama Air Raid, when B-29s firebombed the city, and in just one hour and nine minutes reduced 42 percent of it to rubble. The Hotel New Grand was spared during these attacks, and during the subsequent American occupation, Yokohama became a major military base for American supplies and personnel.
On August 30, 1945, General Douglas MacArthur, the Supreme Commander for Allied Powers, arrived at the hotel from Atsugi Airfield and established his first office in room 315. Since then, the room has been called the MacArthur Suite, and his actual writing desk is still used in the historic room.
Over the decades, the Hotel New Grand has been lovingly and carefully preserved. The cultural heritage has been embraced and restored to its original splendor, and modern additions and enhancements have been made. In 1991, a new Tower Building was constructed, blending contemporary design with classic luxury and adding 202 guestrooms and suites.
Hotel New Grand, a charter member of Historic Hotels Worldwide since 2012, dates back to 1927.