Hotel New Grand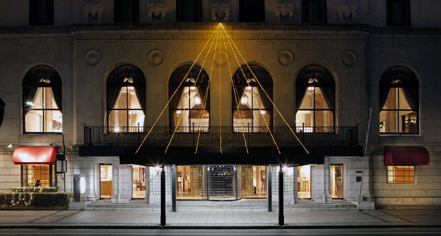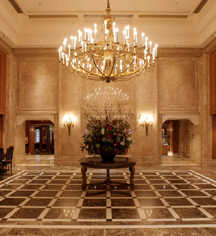 Local Attractions
Yokohama is a fast-moving city with a population of more than three million people, making the city Japan's second largest city after the metropolitan city of Tokyo. Many fascinating cultural and historic attractions are just a short distance from the hotel.
Yokohama Bay Area
Yokohama is a port city, and at the wharf of Yokohama Bay, guests will find many attractions, including the Yamashita Koen Garden in front of the Hotel New Grand and the Akarenga Souko, a historical warehouse renovated into a complex containing many stores, cafes, and galleries. Guests who wish to enjoy a great view of Yokohama Bay and the wharf can take a boat cruise from Yamashita Koen Garden to Pukari Sanbashi in the Minato Mirai 21 area.
Yokohama China Town (Chukagai)
Yokohama China Town is the largest Chinatown in Japan. Guests can enjoy authentic Chinese food from hundreds of selective restaurants in the area, while observing a blend of Chinese and Japanese cultures.
Minato Mirai 21
At Minato Mirai 21 (MM21), a new urban development to reclaim the seaside and harbor from industry, guests will find Japan's tallest building, the Yokohama Landmark Tower and an enormous Ferris wheel called Cosmo Clock 21, the city's new landmarks. Many shopping malls and art museums are nearby for leisure and enjoyment.
Kamakura
Kamakura is a smaller version of the historic city of Kyoto. It is one of the most popular sightseeing spots in Japan, along with Mount Fuji and the Hakone area. Many temples and shrines in Kamakura are found surrounded by the natural beauty and sensitivity of traditional Japanese culture. The most popular attraction at Kamakura is located at the Kotokuin Temple. This statue is 40 feet/12.38 meters and was built in 1252.
Hakone and Mount Fuji
Considered one of the most famous Onsen (hot springs) resort areas in Japan, Hakone, with relaxing Onsen and beautiful views of Mount Fuji, is the perfect place to enjoy the best of traditional Japanese culture within a short train trip from Yokohama.