Hotel Papadopoli Venezia - MGallery by Sofitel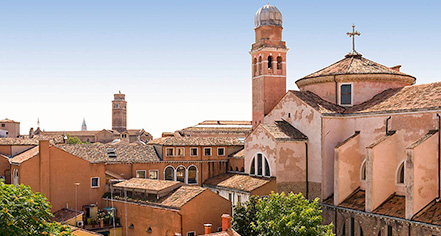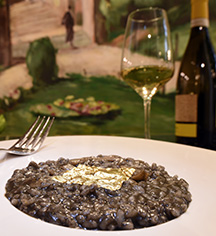 Local Attractions
Situated within Venice's oldest neighborhood, the Santa Croce Sestieri, Hotel Papadopoli Venezia - MGallery by Sofitel places guests at the ideal jumping-off point for a journey into one of Europe's most historic cities. Since the entire city is a UNESCO World Heritage Site, Venice has much to offer travelers interested in immersing themselves deep into Italian history and culture. Guests can take a gondola ride straight from Hotel Papadopoli into the Grand Canal. From there, guests can visit many of the famous landmarks that dot the Venetian landscape. Both the Scuola Grande di San Rocco and the Scuola Grande dei Carmini are nearby, containing some of the most beautiful works of Italian art in the whole city. Guests can also travel to the Santa Maria dei Frari, and gaze upon the famous Assumption of the Virgin adorned inside. By way of the famous Rialto Bridge, guests can walk to San Marco Square where the San Marco Basilica and the Doge's Palace dwell. A stay at Hotel Papadopoli Venezia - MGallery by Sofitel is guaranteed to make every sojourn into Venice a memorable one.
Scuola Grande di San Rocco
One of Venice's wealthiest confraternities, the Scuola Grande di San Rocco has operated in Venice since 1478. The 15th century popularity surrounding a Catholic saint, Saint Roch, inspired the creation of the Scuola. The building contains many beautiful paintings from the Renaissance, including the artwork of celebrated Venetian artist, Tintoretto.
Scuola Grande dei Carmini
Founded in 1594 as a confraternity, the Scuola Grande dei Carmini features rare Italian artwork and Baroque-style architecture. Upon entering the building, guests are greeted with countless works of art, including several masterpieces painted by the renowned Venetian artist, Giovanni Battista Tiepolo.
Santa Maria dei Frari
Constructed over the course of the 14th and 15th centuries, the Santa Maria dei Frari has served as an active church for more than five centuries. Some of the finest Italian artwork adorns the walls and ceiling of the church, including the famous, Renaissance-Era mural, the Assumption of the Virgin, which resides above the alter.
San Marco Square
San Marco Square is located at the heart of the city. Many historical attractions are located in San Marco Square, including the San Marco Basilica and the Doge's Palace.
Doge's Palace
For hundreds of centuries, an elected government official known as the Doge ruled all of Venice. As the city evolved into a maritime empire during the Medieval and Early Modern Eras, the Doge became one of the most powerful individuals in the whole world. Today, the public can visit the Doge's Palace at San Marco Square.
San Marco Basilica
Connected to the Doge's Palace is the San Marco Basilica, the city's most well-known church, and a splendid example of Italo-Byzantine architecture. Constructed in 1071, the San Marco Basilica has stunned visitors with its famous golden mosaics for centuries.