Hotel Pullman Aachen Quellenhof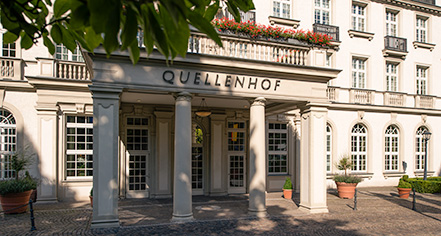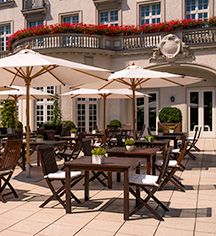 Local Attractions
Visit some of Aachen's most celebrated cultural attractions, from the famed Aachen Cathedral and Town Hall to the Eifel National Park, guests will have plenty to do as they explore the North Rhine-Westphalia region of Germany.
Aachen Golf Club
Just 6 km (3.7 miles) away from the hotel is one of the oldest golf clubs in Germany, the Aachen Golf Club. For travelers looking to play a round while they are visiting, this club will provide a naturally grown and athletically challenging 18-hole course.
Aachen Cathedral
Visit Germany's first UNESCO World Heritage Site, the Aachen Cathedral. This amazing cathedral features octagonal architecture and was completed during Charlemagne's reign in 798. It is the largest cathedral north of the Alps and has served as the coronation site for over 30 German kings and 12 queens. Don't miss the Cathedral Treasury, which houses a magnificent collection of historic liturgical objects, some even said to have been donated to the church by Charlemagne himself.
International Newspaper Museum
Another highlight of Aachen, the International Newspaper Museum opened in 2011 and features a rare collection of artifacts including some of the world's very first newspapers. This museum is a great stop off for those who love both history and journalism.
Aachen Town Hall & Market Square
Those visiting Aachen should not miss seeing the historic Aachen Town Hall and Market Square. With historic buildings that were built on the site of the great palace of Emperor Charlemagne, this is one of the most important sites to see in the city. Guests can enter the Town Hall for a minimal fee and explore the ancient 14th century architecture of one of the city's prized buildings. Each year, the Charlemagne Prize is awarded to a politician who advances European Unity, with the ceremony being held in the Town Hall.
Border Triangle
Marked by three flags, the Border Triangle of Belgium, Holland, and Germany is a great tourist attraction just outside of Aachen. Guests can climb an observation tower to look out and see where these three countries meet. This peaceful spot is the highest point in the Netherlands and offers guests beautiful, 360-degree vistas.
Eifel National Park
Eifel National Park is located just 30 miles outside of Aachen's city center in the North Rhine-Westphalia region. This German National Park features dramatic scenery and gives visitors an insight into Germany's natural landscape. While visiting, guests can go to see the winding Rursee Lake and take a bike ride around the perimeter. The park also features abundant hiking trails.