Hotel San Pietro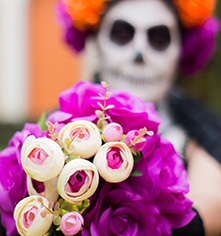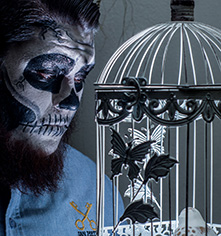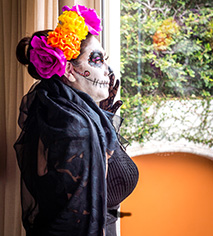 Local Attractions
El Parián
This famous plaza, known as "the biggest cantina in Latin America," is the perfect spot to have a drink while enjoying regional and folklórico dancing. Visitors can enjoy a beer or tequila in one of the 14 bars while listening mariachi music.
Centro Cultural El Refugio
The construction of this historic building began in 1885. It started as a hospital and was built during several phases. The building is currently used as a meetings and convention center, as well as School of Arts in Tlaquepaque. Twice a year, El Refugio hosts ENART (Exposición Nacional de Artículos), a major trade show of decorative art.
Dia de los Muertos (Day of the Dead)
Every November, Tlaquepaque celebrates the Day of the Day in a colorful and joyful festival where every single establishment creates an altar in honor of their loved ones that are no longer with them. The streets of Tlaquepaque are full of flowers, candles, sugar skulls, and papier-mâché skeletons. It is common to find the locals costumed as Catrine or Catrina.
Museo del Premio Nacional de la Ceramica Pantalen Panduro
Pantalen Panduro National Ceramics Prize Museum exhibits the prizewinners of the annual national prize given to ceramics makers. It is located in the Centro Cultural El Refugio and was created in 1997. The first annual Premio Nacional was awarded in 1977. Today there are prizes for various categories but the most sought after is the Galardon Presidencial (Presidential Recognition), which is signed by the president of Mexico. Twenty one of the pieces that have won this award are located in the museum.
La Casa Histórica de Tlaquepaque
This historically significant building was where El Plan de Iguala, a crucial document for the Independence of Mexico, was signed by Don Pedro Celestino Negrete. In the front of the building, the history is told by a mural.