Hotel Saranac, Curio Collection by Hilton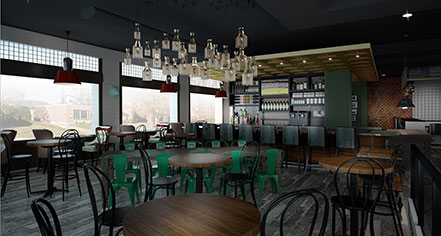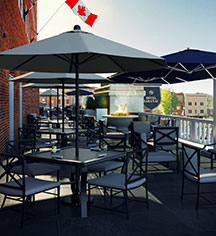 Dining
Campfire Adirondack Bar & Grill
Inspired by the fabled Adirondack Great Camps that the Vanderbilts and other Gilded Age royalty called their summer homes, the Campfire Adirondack Bar & Grill combines a warm, sophisticated atmosphere, with a deep appreciation for the Adirondack heritage. High quality, locally-sourced comfort fare, a selection of craft beers, and signature cocktails await all guests. And like any good campfire, the chance to share in some community and camaraderie promises to make for a charming end to any exciting day of adventure.
Experience an authentic taste of the Adirondacks with a bill of fare that the kitchen has dubbed "Sumptuously Saranac." Every savory dish at Campfire has a native connection to the boundless acreage that surrounds the hotel. The restaurant sources local ingredients and prepares them fresh, paying homage to the true campfire cooking that has defined the Adirondack palate.
Just like a canoe on Lake Flower needs two paddles, the meal at Campfire needs the right beverage pairing to create a perfect balance. The bar has a craft beer selection designed to pair with entrees. Perfected signature cocktails and a lively by-the-glass wine menu with unique New York varietals to explore are also options for the meal. The Campfire bartenders will serve as guides throughout this palate exploration to ensure that the dining experience is at its truest representation of offerings.
The Campfire Adirondack Bar & Grill is open for breakfast, lunch, and dinner daily.