Hotel Schweizerhof Luzern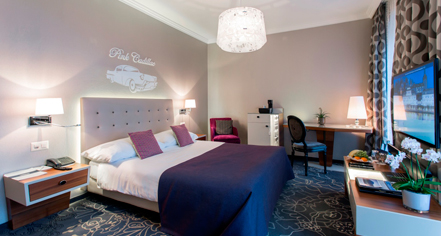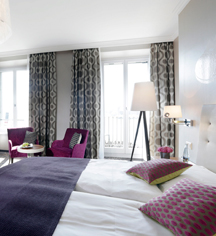 Accommodations
Hotel Schweizerhof Luzern offers 101 discreetly elegant guestrooms, including 25 suites, each with a spectacular view of either the lake and mountains or the courtyards in Lucerne's Old Town. Classic décor and traditional furnishings are beautifully integrated with stylish fabrics and historic artwork throughout the spacious guestrooms. Amenities in these luxurious accommodations include wireless Internet access, flat-screen television, in-room safe, and bath with soaking tub. Suites feature a separate sitting area, bedroom, and many have balconies.
As of 2014, Hotel Schweizerhof Luzern completed the renovation of all its accommodations, boasting a contemporary design that reflects its history. Each renovated guestroom and suite reflects a unique tale of a visit from distinguished former guests and personalities, including writers, musicians, and actors. The whimsical setting of the refurbished accommodations lend insight of Hotel Schweizerhof Luzern's rich heritage. Guests can step back into 1859 and experience the music Richard Wagner was composing in his guestroom, or reminisce the days of a 19 year old Winston Churchill admiring the electric lighting of the hotel in 1893. Anecdotes and tales of the hotel's significant past are brought to life in these renovated and newly designed guestrooms.
Hotel Schweizerhof Luzern, a charter member of Historic Hotels Worldwide since 2011, dates back to 1845.