Hotel Scribe Paris Opera By Sofitel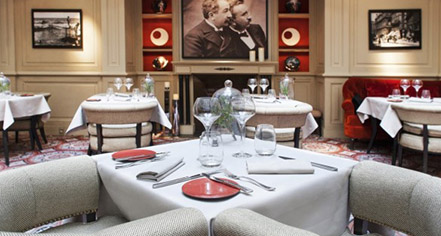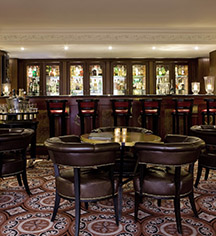 Dining
Le Lumière
Named after the brothers who used the hotel to debut the first film in history, Le Lumière is a fabulous reflection of the Hôtel Scribe Paris Opéra's impressive heritage. A primer dining establishment in the Opera District, this incredible restaurant takes guests on a truly exhilarating culinary adventure. Modern creativity blends well with authentic French cuisine at Le Lumière, as guests will marvel at the copious menu of Parisian classics. And it's stunning Haussmann-era architecture radiates the hotel's timeless elegance that has made it a choice holiday destination for more than two centuries. The restaurant is open for lunch from noon to 2:00 p.m. and for dinner from 7:00 p.m. to 10:00 p.m.
L'Obscur Bar
L'Obscur has long been a favorite among both locals and visitors alike for years. It's quaint décor acts as a superb time capsule that brings the hotel's historical character to life. A delightful menu of original cocktails awaits for guests inside this sleek bar, as does a fantastic selection of delectable snacks. Savor a delicious beverage with loved ones at the magnificent L'Obscur! The bar is open Monday to Friday from 8:00 a.m. to 00:30 p.m.; and on Saturday to Sunday from 11:00 a.m. to 00:30 p.m.
1 T. Rue Scribe Tea House
1 T. Rue Scribe Tea House is the Hôtel Scribe Paris Opéra's renowned café. Snug away comfortably in the presence of cozy furniture and beautiful artwork, the 1/ T. Rue Scribe Tea House holds a well-attended afternoon tea session that is popular among the hotel's patrons. Guests can experience the café's renowned teas at both Le Lumière and L'Obscur while the it remains closed for renovations.