Hotel Taschenbergpalais Kempinski Dresden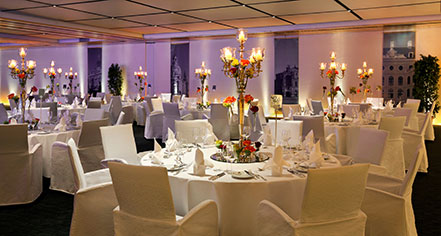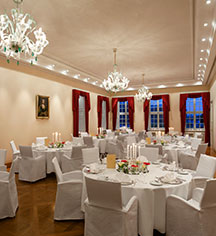 Weddings
Augustus the Strong had the palace built as a sign of love for his Countess. Can there be a more beautiful setting for a dream wedding?
Individual Wedding Package
On the most beautiful day of your life, everything will be perfectly organized, professionally managed, and designed according to the couple's wishes. Whether picturing a refined three-course meal, a festive dinner, or stargazing in the picturesque courtyard, the Taschenbergpalais will arrange this exclusive event. The staff can coordinate decorations, music, and lighting, designed especially for this special wedding event. Enjoy a lovingly arranged program, the services of a real grand hotel, delicious culinary creations, and wonderful pampering at the spa. The Taschenbergpalais treat the couple and their guests to unforgettable memories.
Wedding Festivities
Besides 214 stylish, furnished guestrooms in the magnificent building, the hotel offers beautiful premises situated at the Bel Etage that are made for the most romantic day of all lovers. Guests are welcome in the picturesque courtyard with a glass of sparkling wine. In case of inclement weather, the aperitif takes place in the historical stairwell. The in-house florist can design and individually create flower arrangements for the bride and groom, the vehicle, or the dinner table. Say "Yes" and let the creative, detail-oriented team amaze, captivate, and enchant.