Hotel Ullensvang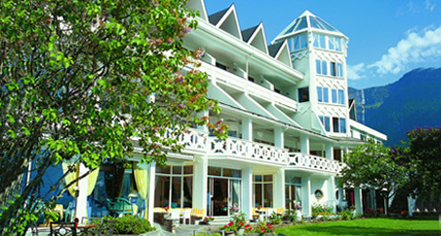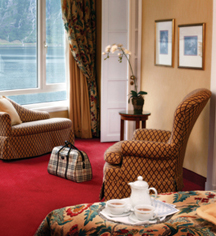 Activities & Events
With the Hardanger mountain range as its backdrop, Hotel Ullensvang is the idyllic location to discover the natural wonders of Norway. The national park offers popular hiking opportunities and the Hardanger Fruit Trail is famous for its walks exploring Norway's historical fruit production and cider tastings. Hardangervidda, the biggest mountain plateau of Scandinavia, invites hikers up the "Monk steps" to Nosi, where a spectacular view awaits.
Lofthus is a peaceful village that encourages visits to cultural and heritage sights, including the Skredhaugen open-air museum to admire the celebrated collection of Bernhard Greve, Hardanger Folk Museum, Hardanger Museum Wharf, and Herand Kulturhistoriske Senter, showcasing Norway's evolutional landscape.
On Site
Guests at Hotel Ullensvang can enjoy several on-site amenities. The hotel activity center includes an indoor swimming pool, indoor tennis court, squash court, billiards, table tennis, fitness center, and a golf simulator. For a more relaxing experience, Hotel Ullensvang provides a Jacuzzi, sauna, solarium, and massage chairs for guests to enjoy. In the summertime, lounge chairs and paddle boats are available to rent to tour around the Fjord.