Hotel Villa Cipriani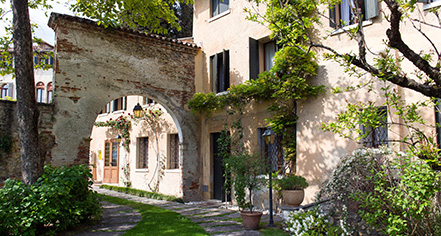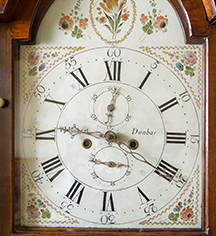 History
Situated in the Italian town of Asolo, the original structure of the Hotel Villa Cipriani was built in the Palladian era. The first reliable information about the property dates back to 1889, when English poet Robert Browning purchased the villa from Gaetano Rossi. Browning discovered Asolo in the 1880s and entitled his last volume of poetry, Asolando, for 'love of the place.' The villa was later inherited by his son, Robert Wiedemann Barrett Browning, known as "Pen" Browning.
Pen Browning sold the villa in 1902 to Mr. Zennaro, an engineer from nearby Treviso, who presented it as a wedding gift for his daughter's marriage to Sebastian Galanti. Villa Galanti was, for many years, a serene country estate, used for summer holidays and hospitality. On the death of the patriarch of the family, the Galantis ceded the villa to the Cimetta brothers, managers of the "Rifugio Monte Grappa" mountain resort. The brothers transformed the property into a country hotel and named it Hotel Belvedere.
In 1962, Rupert Edward Cecil Lee Guinness, Lord Iveagh, proprietor of a nearby property, acquired the hotel and preserved it as a country getaway. Lord Iveagh, who belonged to the famous Irish family Guinness, of the well-known beer, was a businessman, politician, philanthropist, generous supporter of scientific research, University of Dublin chancellor, and an important landowner in Asolo. Giuseppe Cipriani, who managed the Cipriani Hotel in Venice, was tasked to rebuild and manage the country hotel. Cipriani was also well-known for his famous Harry's Bar in Venice, where the Bellini cocktail was invented. Renamed Villa Cipriani, the hotel was transformed into a refined jewel in the countryside.
In 1974, Villa Cipriani joined Ciga Hotels, was subsequently added to the Starwood Hotels and Resorts portfolio, and finally sold to a private group in 2008. The hotel was acquired in 2012 by Massimo Zanetti, owner of the group Segafredo, who gave it a touch of family charm, making it different from a standard hotel.
Famous for hosting queens, artists, and captains of industry over the years, notable guests of the hotel include Juliana of the Netherlands, Prince Philip of Edinburgh, the Queen Mother of England, Marcello Mastroianni, Vittorio de Sica, Orson Welles, Peter O'Toole, Catherine Deneuve, and Kim Basinger. The Hotel Villa Cipriani is one of the most famous hotels in Italy, and is listed in the 2012 Condé Nast Traveler Gold List of the world's best places to stay, the 2012 Travel + Leisure 500 The World's Best Hotels, and awarded as Best Italian Pool in the 2014 Italian Pool Award.

Hotel Villa Cipriani, a member of Historic Hotels Worldwide since 2016, dates back to 1899.