Hotell Refsnes Gods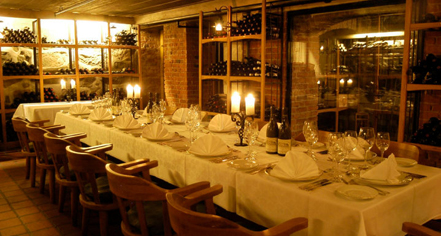 Dining
A journey through all the senses, The Munch Restaurant is located on the first floor of the historic main building and pays homage to the artist and frequent former guest of Refsnes Gods, Edvard Munch. Original artwork of Munch is displayed throughout the property, including seven in the dining room alone.
Sourcing out local and regional ingredients, The Munch Restaurant focuses on modern Scandinavian cuisine, adapting the menu to accommodate the seasons and new techniques. While an a la carte menu is available, The Munch Restaurant offers the popular Grand Menu, a classic seven-course meal tailored to feature the season's best flavors.
Set in a solarium with expansive windows, The Munch Restaurant affords beautiful views over the Oslo Fjord creating a romantic and luxurious setting for celebrations and grand occasions.
An impressive wine menu is available to complement every meal.