Hotell Refsnes Gods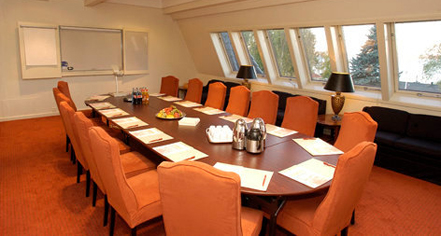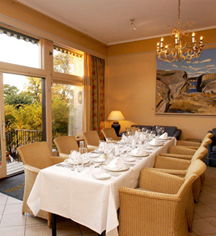 Meetings & Groups
A tribute to King Oscar II and his visit to Refsnes Gods, King Hall is located on the second floor of the historic building and can accommodate festive occasions for up to 90 people.
With heavy stone walls, arches of brick, and illuminated by candlelight, the vintage Wine Cellar is an intimate and romantic setting for up to 20 people.
Ideal for small parties up to 25 people, Soba is a dining area inviting a distinguished warmth.
Having entertained luminaries for centuries, Vanity Fair is a beautifully appointed venue decorated with antiques and decadent furnishings displaying its rich heritage. Vanity Fair can accommodate up to 90 people.
Located between the reception and lush garden, the Tea Room is popular for cocktail parties and aperitifs. Exhibiting artwork by Liv Heier and Earl Bleken, the Tea Room is an opulent space perfect to host special events.
Bjorneboe affords magnificent views over the garden and bay from private balconies and can entertain up to 30 people.
Brilliant views over the Oslo Fjord make the Chambre Separe meeting room an inspiring den to host group functions up to 15 people.
A modern hall with expansive windows, the AB room displays artwork by the famous Steinar Christensen and can seat up to 100 people.

All meeting and conference rooms are equipped with standard audiovisual equipment. Additional equipment may be requested.