Keltic Lodge Resort and Spa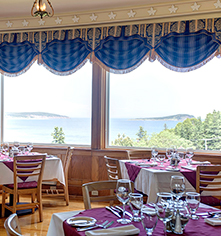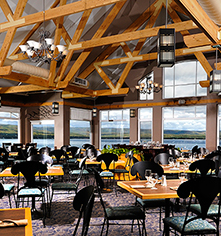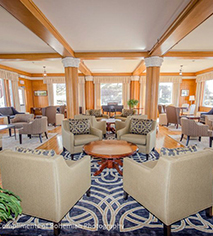 Dining
Boasting several of the best maritime restaurants in Nova Scotia, the Keltic Lodge Resort and Spa is the ideal place to test out the tastebuds. Try a new twist on an old favorite or have a go at something completely new.
Learn more about the dining experiences at Keltic Lodge Resort and Spa:
Purple Thistle Dining Room - Dress up and try out this unique, award-winning Nova Scotia cuisine inspired by local maritime ingredients.
Atlantic Restaurant - Dine al fresco at this extraordinary dining outlet showcasing the best of the regional proteins, fish, and seasonal produce.
Highland Sitting Room - An elegant and sociable dining area with a light menu will not disappoint.
Golf on the Go - Custom boxed lunches and after-round meals are available for guests and golfers alike.
Meet The Chef
The first Cape Breton-born chef at the Keltic Lodge Resort and Spa, Executive Chef Daryl MacDonnell leads the culinary team to create spectacular, delicious meals for every guest. MacDonnell has over 29 years of culinary experience and has been cooking since he was a young man.