Keltic Lodge Resort and Spa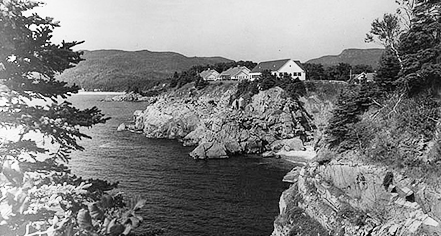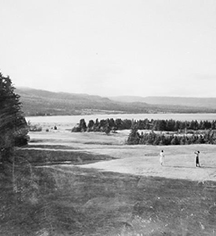 History
The property began as the Corson family home, where Henry Corson, a rubber magnate from Ohio, and his wife Julie settled during her bout with tuberculosis. The Cape Breton air was rumored to do wonders for the sickly and her doctor ordered her to the seaside to take in the refreshing sea breeze.
Later, the Nova Scotia government acquired the property from the wealthy Corson family. Fearing a dwindling tourism trade, the government hoped a luxury hotel would entice world travelers to Cape Breton. With intentions to retain the Scottish and Celtic heritage of the property, the hotel was named The Keltic Lodge and its endearing misspelling was born.
Despite many shortages and lengthy construction, The Keltic Lodge opened its doors to guests in 1940 under the watchful eye of Mrs. Josephine Davidson. The resort would remain open for two seasons, but would be forced to close in 1942 due to wartime shortages and increased overseas combat.
The Keltic Lodge reopened in 1946 under the management of Mr. Frank Whelpley, boasting a new dining room and several new cabins in the making. Fred Irwin took over management in 1947 and led the resort to heightened success.
Keltic Lodge Resort and Spa, a charter member of Historic Hotels Worldwide since 2014, dates back to 1940.