Kempinski Grand Hotel des Bains St. Moritz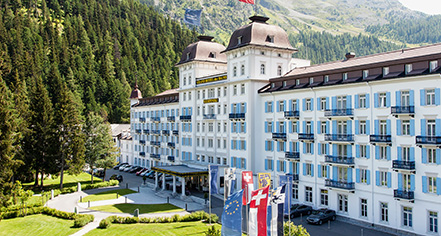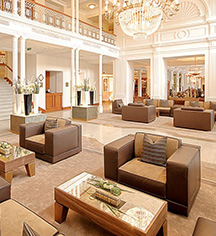 Local Attractions
Engadine Museum
Set in a replica Engadine house from the early 1700s, the museum houses more than 4,000 items illustrating local life from the 13th through the 19th centuries. It is best known for its early house interiors, but along with the furnished rooms, it includes embroidery, costumes, household utensils, and farm implements related to alpine living. There are also artifacts excavated in the Engadine from Neolithic and Bronze Ages and Roman finds from the region.
Heidi Hutte
Johanna Spyri's classic book, Heidi, has been a favorite of generations of children, and often their first glimpse of Switzerland. The movie that made the book even more popular was filmed here, and children will certainly want to visit the cabin of Heidi's alpine grandfather where much of it was filmed. To get there, follow Via Salastrains from St. Moritz Dorf.
St. Moritz Design Gallery
The passageway between a parking garage and hotel may seem an odd venue for an art gallery, but that's just what you'll find as you go between the Serletta garage and Badrutt's Palace Hotel. All along the passage are 31 large, illuminated glass showcases displaying collections of rare posters. The exhibit changes annually with a new theme each year; past exhibits have shown vintage posters advertising skiing, Engantine rail journeys, hotels, and Winter Olympic Games in St. Moritz.