Kronen Gaard Hotel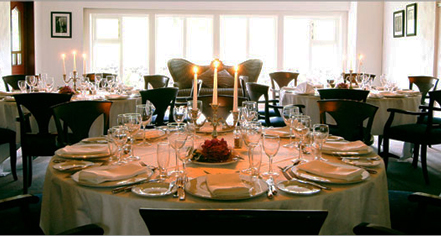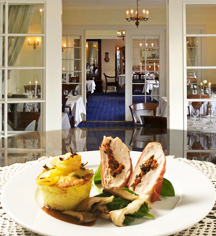 Dining
With honest and comforting cuisine, the kitchen at Kronen Gaard Hotel believes and practices in the farm-to-table philosophy. Sourced from local suppliers and farmers, ingredients and flavors of Kronen Gaard's kitchen are fresh and seasonally adapted according to harvest schedules. From veal from a neighboring farm, forest mushrooms from Hommersåk, artichokes from Hole, meals at Kronen Gaard are diverse, flavorful, and creative.
Known for excellent cuisine and its social environment, Kronen Gaard Hotel celebrates Sunday Dinner every week with traditional recipes by Laura Wathne, who spent her summers in the attic of the property and published a cookbook intended to inspire housewives on a budget. Menu items at Sunday Dinner invite a home-cooked warmth that is full of heritage and flavor.
Christmas at Kronen Gaard is an all-day feast of traditional treats and festive fun. Thoughtful decorations and intricate holiday details start from the kitchen's famous Christmas breakfast, which include the crispy pork delicacy, homemade mulled wine, and merry tunes.