La Misión de Fray Diego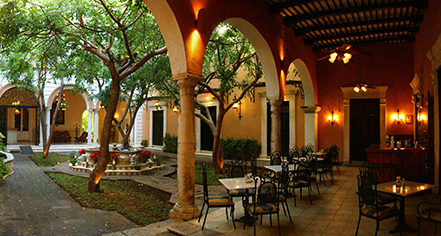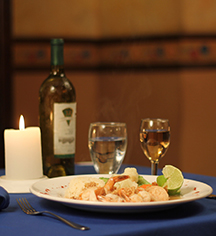 Dining
El Convento
El Convento serves specialty Spanish and regional Yucatán cuisine. In Yucatán, the Mayan spirit of "mestizaje" (mix of races, miscegenation) is celebrated through its food by intertwining ingredients, flavors, and techniques for a unique Mexican fare. Traditional Mayan ingredients such as corn, chocolate, wild turkey, squash, chiles, and tomatoes are mixed with Spanish ingredients such as of pork, rice, saffron, and oranges, and other influences from Europe and the Middle East. Paella is perhaps the best example of "mestizaje," the result is a combination of flavors, colors, and ingredients from America, Spain, and the Middle East.
Guests can choose from a diverse international, regional, and Spanish menu, each dish prepared with fresh and bold flavors. A romantic dinner ambiance is lit by small lanterns throughout the space. The bar serves select domestic and imported liquors. Restaurant capacity is 60 guests in the restaurant and 30 guests in the garden.

Hours of Operation
Breakfast & Lunch, 7:00 a.m. – 11:00 a.m.
Dinner, 6:00 p.m. – 10:00 p.m.