Losby Gods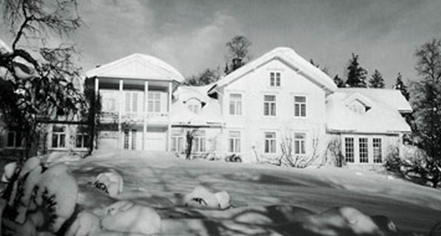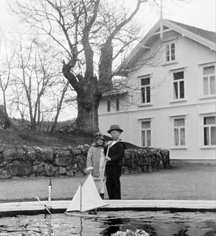 History
Deriving from the name Loptr, the Losby Gods property was originally comprised of three merged forest farms: Losby, West Mork, and Østmork. At the height of the timber trade, Losby Gods was inspired by flourishing visitors seeking recreation, hospitality, and excursions in the area.
Managing most of the forested areas between the Oslo fjord and islands, merchant Peder Cudrio ran the Losby factory and inn in 1744. After his death, Peder Cudrio's wife Karen Cudrio took over until it was inherited by their grandson Andrew Lumholtz. Lumholtz began hosting big celebrations, attracting luminous visitors, including Swedish King Karl Johan and his entourage in the early 1800s. In 1829, Lumholtz had financial problems and sold the rights to the property at an auction to Peter Meyer and Jacob and Isaac Muus. Losby was preserved in the family from 1829 until 1896.
When Lørenskog became a separate municipality, Lorentz Meyer Boeck was the first mayor in 1908 and ran Losby with his wife for 22 years until his death in 1959 when the estate was divided between 18 relatives.
In the 1980s, after 300 years of its family-ran operations, Losby Gods was handed over to a contracting company that converted and restored the inn into a modern hotel without sacrificing the rich historic traditions.
Losby Gods, a charter member of Historic Hotels Worldwide since 2012, dates back to 1744.