Mayaland Hotel & Bungalows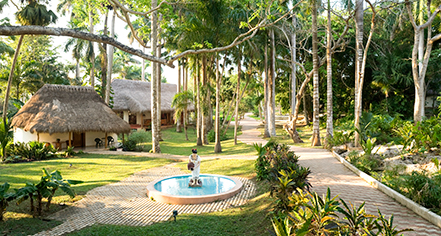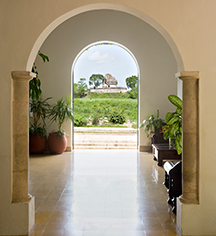 History Mystery
Which was the first modern hotel built at Chicen Itza, the ceremonial site of the Mayan Empire?
If you guessed Mayaland Hotel & Bungalows (1923) in Yucatan, Mexico, you guessed correctly! In 1923, The Mayaland Lounge first opened its doors to the traveling public. Founded by Don Fernando Barbachano Peón and Carmen Gomez Rul Castillo, the hotel has been maintained under the watchful eye of their descendants over its 93-year reign as a premier tourist destination on the ancient grounds of Chichen Itza. Designed by Dr. Sylvanus Griswold Morley and Fernando Barbachano Peón, the hotel's structure boasts architecture of Yucatan of the past, dating back to the 19th century.

Learn more about Mayaland Hotel & Bungalows and book your next stay!