Mayaland Hotel & Bungalows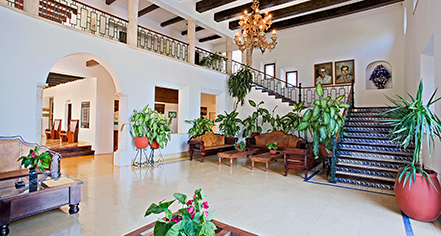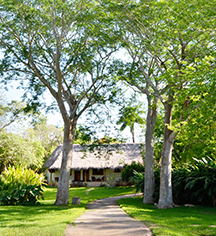 History
In 1923, The Mayaland Lounge first opened its doors to the traveling public. Founded by Don Fernando Barbachano Peón and Carmen Gomez Rul Castillo, the hotel has been maintained under the watchful eye of their descendants over its 93-year reign as a premier tourist destination on the ancient grounds of Chichen Itza. Designed by Dr. Sylvanus Griswold Morley and Fernando Barbachano Peón, the hotel's structure boasts architecture of Yucatan of yore, dating back to the 19th century. This design was emblematic of the Yucatan region's numerous haciendas, influenced by Moorish and Spanish details.

After the hotel's creation, the family worked towards continuing its flourishing future by integrating the Mayan culture's storied past within its identity. A family continuously showing involvement with the pursuits of travelers in mind, Fernando next founded Mayaland Tours, along with the first educational program for tour guides in the country of Mexico. As he pioneered the Mexican tourism industry, the hotel saw a vast array of visitors, from royal and political figures, to actors, and even notable archaeologists, fascinated by the surrounding region before them.

Each associate of the hotel, with 180 total over the hotel's history, has been of direct Mayan ancestry, allowing for matchless knowledge of the area's history, of much delight to travelers. With traditions preserved and celebrated, each hotel associate strives to maintain the rich history of the Mayans: Whether it be through speaking in Maya, the hotel's official language, or educating travelers on the culture's vast traditions via the knowledgeable resident anthropologist, a stay at Mayaland Hotel & Bungalows ensures that historical details of the Mayan tradition are maintained and celebrated.

Mayaland Hotel & Bungalows, a member of Historic Hotels Worldwide since 2015, dates back to 1923.