Mayaland Hotel & Bungalows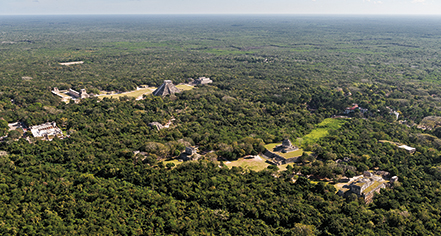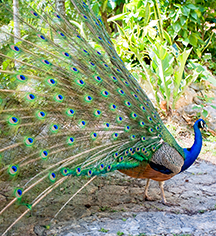 Local Attractions
Located in the heart of the expansive grounds for one of Mexico's most heralded attractions, Mayaland Hotel & Bungalows is also centrally located nearby to a variety of the Riviera Maya's top destinations. Each promises opportunity for supreme leisure, adventure, and exploration, whichever route a traveler chooses.
Nearby Riviera Maya attractions:
Chichen Itza - Chichen Itza is a sprawling historical site, showcasing architectural splendor crafted by the Mayans. Dating back to 750 AD, the site welcomes a vast amount of travelers each year, and was one of the most populous Mayan cities. El Caracol, the observatory within Chichen Itza, allowed the ancient Mayans to view the sky to inform their decisions for landscape maintenance throughout the city's existence.
Rancho Baaxal - This expansive ranch offers horseback riding, with tours during the day, and a matchless moonlit excursion through Mexico's lush greenery and vast beaches.
Akumal Beach - Akumal, meaning "place of the turtles" in traditional Mayan language, welcomes travelers to its community for sprawling, sandy beaches.
Tulum - Among Mexico's most popular tourist sites, Tulum is the site of a well-preserved ancient Mayan city, and was one of the final cities that the Mayans inhabited.
Eco Theme Park (Xcaret and Xel-Ha) - A system of expansive parks, each welcomes guests for a variety of aquatic activities, from swimming with dolphins, to snorkeling and scuba diving in a lively atmosphere.
Cenotes Dos Ojos - Located in Tulum, these cenotes are an intricate cave system that travelers can swim through, or for a more adventurous experience, explore via scuba diving.