Mountain View Grand Resort & Spa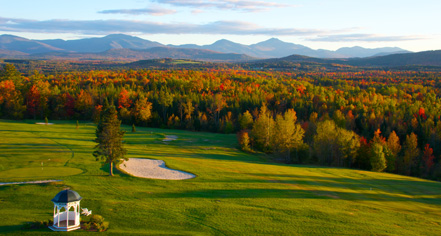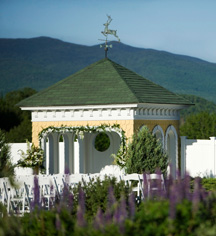 History
On a rainy night in 1865, a stagecoach traveling from Boston to Montreal overturned in Whitefield, New Hampshire. The driver directed the passengers a half-mile up the road to the home of William and Mary Jane Dodge. The Dodges welcomed the wet travelers, offering overnight lodging and a home-cooked breakfast the next morning. When the guests stepped out on the porch they were overwhelmed by the spectacular views of the Presidential Range, a series of 5,000- and 6,000-foot peaks in the White Mountains.
Encouraged by these first guests to open an inn, the Dodges added on to the family homestead by constructing a new building, which they named the Mountain View House. It prospered and during the many succeeding decades various enhancements and additions were made to the hotel, eventually offering 200 guestrooms.
The hotel remained in the Dodge family until 1979, when gas shortages and economic concerns forced the family to sell the hotel. The next several years under multiple owners were difficult times for the summer hotel, and it closed its doors in 1985.
In 2002, after a $20 million restoration, it reopened as the four-season Mountain View Grand Resort & Spa. The resort erected a 121-foot wind turbine on the hotel in 2009, assisting the hotel in reaching its goal of deriving 100% of its electricity through wind power and earning it prestigious Environmental Champion status through the New Hampshire Lodging and Restaurant Association.
Mountain View Grand Resort & Spa, a member of Historic Hotels Worldwide since 2013, dates back to 1865.