Napa River Inn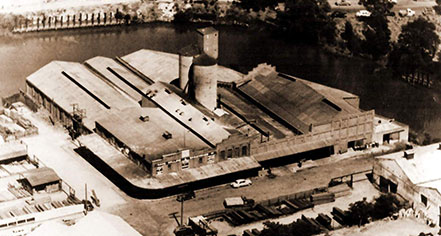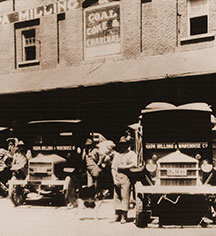 History
Capt. Albert E. Hatt bought the property in 1895 to store goods in warehouses and constructed a wharf on the Napa River in 1897 for his own steamship shipping business. When the shipping business slowed, Napa Valley agriculture shifted from farming to grape harvesting. The wharf fell into disuse as the wine business began to grow into the booming California industry it is today. History abounds in the Hatt and Embarcadero Building, which was the former site of the original Embarcadero and home of two Banner warehouses (1862) and later used for wine storage. The plaza was built from original warehouse and street bricks and cobblestones and is decorated with colorful mosaic tiles depicting Napa River scenes.

The last vestiges of Napa City's Main Street industrial commercial center, the Hatt/Napa Mill Buildings serve as anchors for the connected Napa River Inn and surrounding buildings. The area originally housed warehouses for storing grains, seeds, coal, and animal feed. In 1886, the Hatt Buildings housed a second-story skating rink, outfitted with extravagant (for the time) tongue-and-groove White Rock maple planking imported from Chicago. Hatt Hall's interior rooms (noted for their pressed-tin wall coverings and moldings) were popular public gathering places. Recently restored, the buildings still function as event and meeting places. In 2000, the Hatt buildings and the historic Napa Mill became the upscale Napa River Inn located within the 2.5-acre entertainment complex by the Napa River.

Napa River Inn, a member of Historic Hotels Worldwide since 2004, dates back to 1884.