Nermo Hotell & Apartments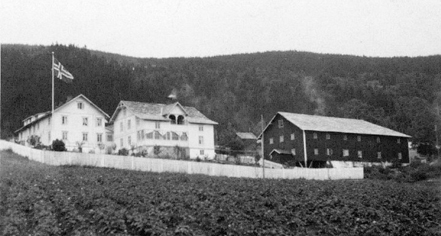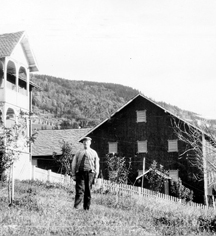 History
Dating back to 1442, the history of Nermo began when a coveted piece of land was sold to knight and governor, Bengt Henrikson of Gudbrandsdalen and converted into a farm. The Nermo name is first mentioned in 1502, when Knut Adolfsen from Nermo in Gudbrandsdalen was murdered at Akershus Festning.
The Nermo family purchased the farm in 1866 and guests arrived shortly after. Owning a vast area of land in the mountain, the Nermo family rented out rooms in a small cottage for adventurers, including the famous ethnographer Thor Heyerdahl. Heyerdahl later claimed that the summers in Øyer Mountains inspired him to become the adventurer that became his lifelong passion and profession. The area drew hunters and fishermen making the Nermo Farm a natural stopover on the way up to the farm's seats on Hornsjø.
With a growing number of guests, Nermo's expansion became a necessity and, by 1923, the farm opened a guesthouse for travelers on their way to the mountain. Unfortunately, later that year, a fire burned down most of the hotel and was only survived by a storehouse. While the fire posed a devastating setback, the Nermo farm and hotel was quickly rebuilt and became a model for contemporary living in Norway with a furnace and hot and cold water in every guestroom.
Nermo Hotel was interned during the war, and became a school for deaf children after it ended due to slow traffic. When it was announced that Lillehammer, Norway was to host the 1988 Winter Olympic Games, the Nermo Family was inspired to reestablish the hotel again. This proved to be a successful endeavor and Nermo Hotell & Apartments has continued to provide luxury amenities without sacrificing comfort or tradition.
By 2001, the entire hotel was renovated and expanded to include 53 apartments and the beautiful Hafjell Golf Course was built on an old potato and grain field surrounding the hotel.
Today, Nermo Hotell & Apartments is run by 5th generation owners of the Nermo family.
Nermo Hotell & Apartments, a charter member of Historic Hotels Worldwide since 2012, dates back to 1442.