Nermo Hotell & Apartments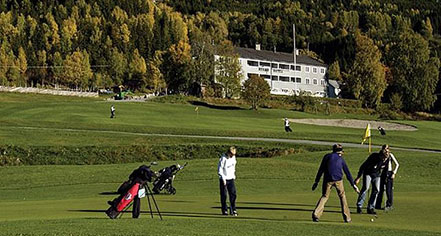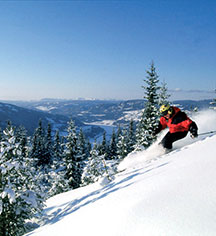 Local Attractions
Overlooking the Hafjell and Gubrandsdalen, Nermo Hotel is a good starting point for activities and visits to local attractions. Nermo Hotel has an on-site ski in and out route to and from Hafjell. No matter the season, Nermo Hotel is the idyllic location to enjoy a range of activities.
Winter
With Hafjell a stone's throw away and the country's finest cross country trails in the mountains, the possibilities are endless. The new family park on Mosetertoppen is equipped to satisfy skiiers and snowboarders of all levels with jumps, bullets, 13 belt lifts, gondolas, and varied trails.
The slopes on Geilo are located in sunny side to the west, and sheltered from wind and weather. The country's largest floodlight system covers both easy and more challenging runs and makes skiing an exciting experience. Snowpark is the favorite for snowboarders or skiers with twin tip, and the daily training ground for Norway's future elite in jibbing and slopesyle, which provide for great entertainment for those who want to skip the hills.
Cross-country skiing in Geilo is over 350 km long, and goes along with tracks from Nordseter and trails from North Gudbrandsdalen. Gondolas will guide skiiers up towards Lisætra for a route of 9.5 kilometers of flat terrain. Additional trails are available for skiers wanting a more rigorous challenge.
Summer
Øyerfjellet allows the natural beauty can not be long in coming, hunting and fishing, hiking and especially biking along numerous trails and mountain farm roads.
Hunderfossen in Lillehammer is one of the largest attractions with over 250,000 visitors each summer. The Norwegian Troll park is a unique amusement park, with a theme of magic and adventure and a newly renovated beautiful swimming pool area. The popular summer Troll Night is celebrated in the amphitheater stage featuring fairy and troll themed games.