NH Collection Turin Piazza Carlina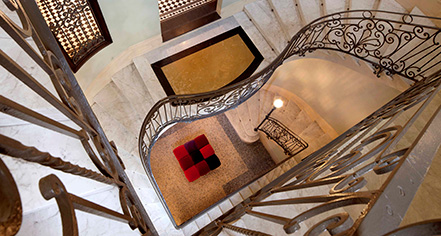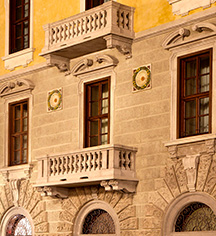 History
The original purpose of the 17th century building that houses the NH Collection Turin Piazza Carlina was to serve as a Regio Albergo di Virtù, locally known as the "Royal Hotel of Virtue." The mission of this institution, financed by the Italian Royal Family, the House of Savoy, was to train impoverished young people in a number of disciplines, preparing them for gainful employment and careers.
The building was later renovated in 1900 into residential accommodations. One of its most famous residents was politician and theoretician, Antonio Gramsci, who went on to become the co-founder of the Communist Party of Italy. According to the hotel historian, Gramsci lived at the institution from 1913-1915.
The NH Collection Turin Piazza Carlina is located in the historic Italian city of Turin, which was designated as the first capital of a unified Italy in 1861 until 1865, when the capital was moved to Florence, and eventually to Rome. Today, it is a stylish four-star hotel encompassed within the building's original 17th century structure. Encircling a cloistered courtyard, surrounded by arcades, the ground is inlayed with masterfully restored stone mosaics. The hotel sits in the southeastern corner of its namesake, Carlina Square, a local name for the Vittorio Emmanuele II Square, named for King Victor Emmanuele II, the first King of the unified Italy.
NH Collection Turin Piazza Carlina, a member of Historic Hotels Worldwide since 2017, dates back to the 17th Century.