Old Course Hotel, Golf Resort & Spa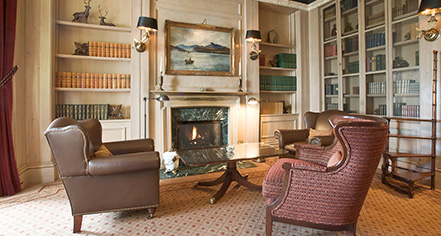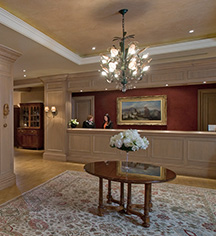 History
Considered by many to be the "home of golf," the Old Course at St. Andrews is where the sport had its debut. Golf's popularity was such that, in 1457, King James II of Scotland implemented a ban, in order to return men to the focus of strengthening their battle skills. Upon taking the throne, King James IV abolished the ban, for he himself developed a love and became an avid golfer.
Archbishop John Hamilton granted the townspeople of St. Andrews the right to play on the links in 1552. 200 years later, in 1754, the Society of St. Andrews Golfers was founded by 22 gentlemen of nobility, St. Andrews University professors, and area landowners. This proverbial fraternity led the way to the creation of the "Royal and Ancient," an international governing body for golf everywhere outside of the United States and Mexico.
The Old Course's role in the evolution of the modern game of golf is a compelling tale. The standard of 18 holes was created when the distance between the last four holes and first four holes was deemed negligible to game play. Legendary Scottish golfer Old Tom Morris played a hand in producing the 18-hole layout with seven double greens and four single greens when he separated the 1st and 17th greens. The Old Course is home of the Open Championship, which is played there every five years. The oldest of golf's major championships has been played at the Old Course 29 times since 1873, more than any other location.
The Old Course Hotel, Golf Resort & Spa is a mixture of classic elegance and newly renovated interiors, overseen by French designer Jacques Garcia. This AA Five Star-awarded hotel boasta 144 guestrooms, the luxurious Kohler Waters Spa, and The Duke's golf course.

Old Course Hotel, a member of Historic Hotels Worldwide since 2017, dates back to the 15th century.