Omni Shoreham Hotel, Washington DC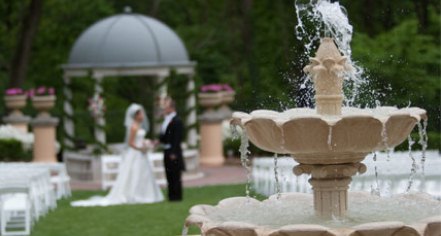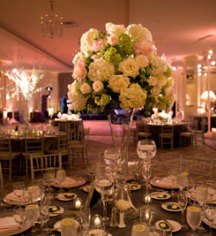 Weddings
Wedding Venues at the Omni Shoreham
Gazebo
Overlooking the scenic Rock Creek Park, the gazebo is ideal for outdoor ceremonies and can hold up to 350 guests.
Diplomat Ballroom
A room dripping in elegance to set the stage for that fairytale wedding. This room features floor-length windows, sparkling chandeliers, gold accents, and an outdoor terrace overlooking Washington D.C.'s lush Rock Creek State Park. Guest capacity for dinner and dancing is 140.
Palladian Ballroom
A bright room with oval windows, this room is decorated in a Jeffersonian style overlooking the gazebo and lawn. The walls are elegantly muraled illustrating Thomas Jefferson's Monticello contribute to a lovely wedding. Maximum guest capacity for dinner and dancing is 250.
Blue Room
What better room to celebrate love than in the room where John F. Kennedy courted Jaqueline Bouvier Kennedy? This is a room drenched in entertainment juju. Everyone from Judy Garland, Aretha Franklin, Liza Minelli, Tony Bennett, Benny Goodman, and Bob Hope. The room has a dinner and dance guest capacity of 350.
Empire Ballroom
An Art Deco style room equipped with a stage and crystal chandeliers, radiates elegance like no other room. The Empire room also has a terrace overlooking the gazebo which would be perfect for a cocktail hour. Room capacity for dinner and dancing is 200 guests.