Patios de Cafayate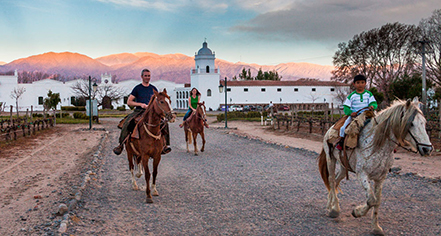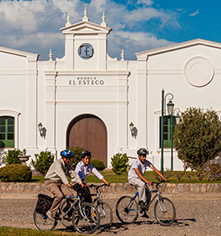 Local Attractions
A beautiful, vibrant destination, Cafayate, Argentina boasts the idyllic setting to experience the diverse cultural and historic attractions of the region. In addition to the picturesque geography, Argentina's Salta province offers the perfect opportunity to interact with the friendly and hardworking locals that will undoubtedly share the knowledge of the ancestral wine culture in Cafayate.
Horseback Riding
Cafayate presents an ideal landscape for horseback riding. Visitors may start at the hotel door and explore the area, including local farms and vineyards.
The Vine and Wine Museum
Recently inaugurated in Cafayate, The Vine and Wine Museum explores the rich heritage of the wine culture in Cafayate and the local region. The museum uncovers the geography of the local valleys, virtues of the land, and illustrates the production cycles that ensure high quality wines.