Pulitzer Amsterdam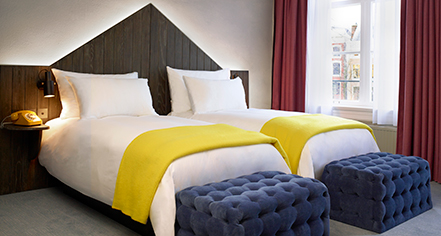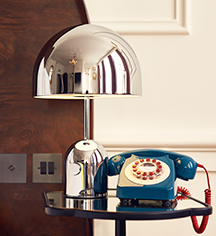 Accommodations
Pulitzer Amsterdam features unique accommodations that are unable to be found anywhere else. Travelers can enjoy a hospitality experience like none other with a stay in any of the hotel's 225 fully-restored guestrooms and suites, which are located in historic canal houses, each dating back to the 17th and 18th centuries. With modern furnishings and an inviting ambiance, each room and suite offers guests unparalleled luxury adjacent to Amsterdam's winding canal system.

Explore the Accommodations at Pulitzer Amsterdam
Guestrooms - The guest room accommodations at Pulizter Amsterdam present travelers with elegant interiors for their stay, and host from one to two individual travelers.
Suites - Each Suite offers matchless luxury, with spacious interiors to rest, entertain, and work during a traveler's visit.
Pulitzer Amsterdam, a charter member of Historic Hotels Worldwide since 2015, dates back to the 17th century.