Pulitzer Amsterdam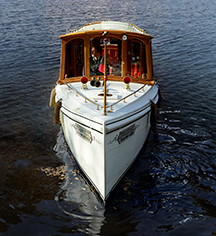 Local Attractions
Amsterdam invites its visitors into a world of discreet charm: Travelers can enjoy the sights of boats sailing along the numerous canal pathways, or can indulge in the celebrated method of transportation, meandering through the city atop a bicycle. Whatever adventure they may choose, each visitor can leave feeling refreshed and instilled with the spirit of wanderlust.

Nearby Amsterdam Attractions:
Nine Streets - This district features the finest of vintage and boutique shopping within Amsterdam, and is of much delight to travelers.
Prisengracht Concert - Yearly since 1981, the Prisengracht Concert is located on a pontoon boat that is situated directly in front of the hotel, where a classical music concert is held.
Dam Square - Amsterdam's town square features a variety of notable events and historic buildings within its limits.
The Royal Palace - This historic fixture was built within the 17th century as a city hall, and is one of the most heralded palaces within the Netherlands.
The Anne Frank House - The historic museum featured today was once the locale where Anne Frank spent her time in hiding for over two years.
The Rijksmuseum - This museum features the finest of art and historical artifacts within Amsterdam.
The Van Gogh Museum - Celebrating Vincent Van Gogh, this museum showcases his range of exquisite works.
The Concertgebouw - A luxurious concert hall, The Concertgebouw features unparalleled musical offerings for its visitors.