Quinta Real Oaxaca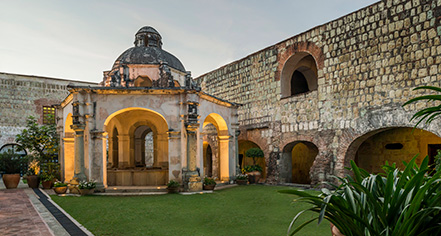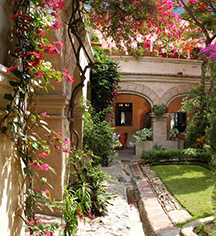 History
Built in 1576, Quinta Real Oaxaca was originally the Convent of Santa Catalina until the mid-18th century when the nuns were forced to leave due to political strife. The property was used as offices for municipal bureaucrats until restoration on the building began in 1972.
While a team of experts restored the frescoes on the historic walls, The National Institute of Anthropology and History (INAH) oversaw the interior decorations, including flooring and various ancient treasures. As a result, no two rooms are identical at Quinta Real Oaxaca, while it still maintains a Spanish-Colonial style.
Quinta Real Oaxaca, a charter member of Historic Hotels Worldwide since 2012, dates back to 1576.