Quinta Real Zacatecas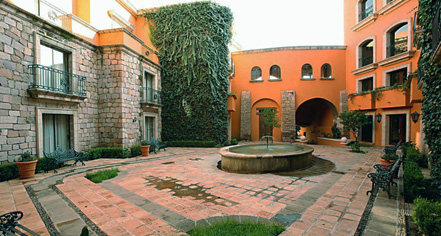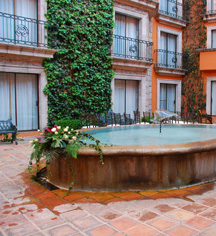 History Mystery
Which hotel was once one of the world's prominent bullfighting stages?
Hint: this hotel is located in Mexico

If you guessed Quinta Real Zacatecas (1866) in Zacatecas, Mexico, you guessed correctly!

Once the animated stage for the world's most notable bullfighters, Quinta Real Zacatecas has transformed and restored the former San Pedro bullfighting ring. Originally built in 1866, adjacent to the historic El Cubo aqueduct, The Plaza de Toros has hosted events starring the styles of elite torero and matadors, including Lino Zamora, Epifanio del Rio, Eloy Cavazos, Manolo Martinez, and Curro Rivera. In 1975, the plaza witnessed its last corrida, closed, and almost faced demolition until it was converted into unique luxury accommodations and event space by Ricardo and Roberto Elias Pessah. Highlighting the historic and cultural significance of its architecture and location, Quinta Real Zacatecas opened in 1989 and preserves the character and beauty of the original structure. Shortly after opening its doors, the vibrant property received the International Architectural Award for its outstanding restoration.
Today, Quinta Real Zacatecas boasts luxury and opulence while utilizing its historic and cultural setting, representing a popular Mexican pastime.

Learn more about Quinta Real Zacatecas and book your next stay.