Raffles Hotel Le Royal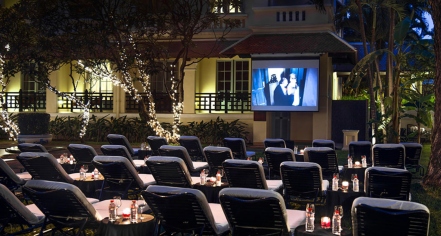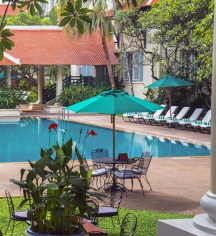 Local Attractions
Hotel Le Royal is close to some of Phnom Penh's most beloved locations. Just five minutes away from most tourist attractions, guests can visit landmarks such as the Royal Palace and Wat Phnom, the tallest religious structure in the city. Guests seeking a more in-depth look into the history of the region can visit the nearby National Museum of Cambodia. The Tonlé Sap River hosts the Moon and Water Festival, also known as the Celebration of the Seven-Headed Snake. This festival features canoe races, with victory bringing good luck to the winners. No trip is complete without a shopping trip to Central Market, where guests can find plenty to commemorate the trip.
Central Market
Constructed in 1937, Central Market has four segments that branch out in to vast hallways. Featuring shops with everything from electronics to flowers, this Art Deco building is a historic landmark, as well as a fascinating experience.
Wat Phnom
Built in 1372, this Buddhist temple is the tallest religious structure in the city at 27-meters (88.5 feet) high. Having been built and rebuilt over the years, this inspirational shrine to the Buddha is steeped in Cambodian history.
Royal Palace
This complex buildings was built in 1866, and is the royal residence of the King of Cambodia. The Royal Palace features stunning examples of Khmer-style architecture, influenced with French design elements. Guests can tour parts of the palace, including the Silver Pagoda and the Throne Hall.
National Museum of Cambodia
Established shortly before the Hotel Le Royal, the National Museum of Cambodia is the largest museum of art, history, and archaeology in Cambodia. It should be high on the list for any looking for a deep dive into the rich history of Cambodian culture.
Tonlé Sap River
This body of fresh water is a central part of the Water and Moon Festival, which marks the opening to the local fishing season. The river a part of the Mekong Plain's complex ecosystem, and is of great cultural significance to city of Phnom Penh.