Raffles Singapore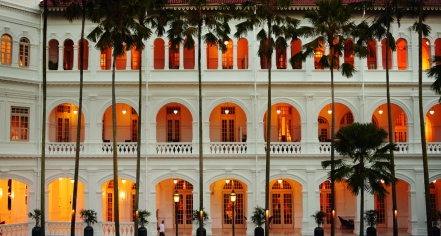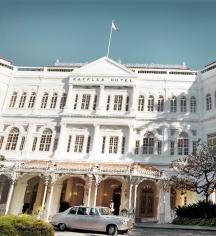 Local Attractions
Originally founded in the early nineteenth century as a British colony, Singapore has since rapidly evolved into one of the world's most influential communities. Both a sovereign nation and an important global city, Singapore is a world leader in technology, business, and art. As such, this vibrant island country offers an exhausting collection of cultural attractions to experience. Surrounding the Raffles Singapore are a multitude of renowned international landmarks, including the UNESCO-recognized Singapore Botanic Gardens. Other amazing places, such as the Asian Civilizations Museum and the National Museum of Singapore, are close to the hotel, as well. Despite its small stature, Singapore enjoys an enthralling abundance of culture, history, and vibrancy.
Singapore Botanic Gardens
Founded in 1859, the breathtaking Singapore Botanic Gardens is the only tropical park to be designated as a UNESCO World Heritage Site. Filled with many breathtaking sights, the landmark is home to the world's largest orchid collection at the National Orchid Garden.
Asian Civilizations Museum
Learn about the complex history of Asia at the groundbreaking Asian Civilizations Museum. With over 1,300 rare artifacts in its possession, this museum extensively analyzes the histories of China, Southeast Asia, and the continent as a whole.
National Museum of Singapore
The National Museum of Singapore was the lifelong mission of Sir Stamford Raddles to preserve the island's special heritage. First started by Sir Raffles in 1849, the National Museum of Singapore now boasts over 30,000-square feet of permanent exhibit space that continuously displays the vast history of the Singaporean people.
Gardens by the Bay
The three famous waterfront gardens that covers over 250 acres of the Singapore coastline are known as the Gardens by the Bay. This majestic park features an awe-inspiring collection of natural wonders, including the Supretree Grove, the Flower Dome, and the Cloud Forest.
Chinatown
Visitors will have plenty to see and do in Singapore's historic Chinatown district. The area enjoys a plethora of traditional Chinese teashops, remarkable religious monuments, and beautiful architecture. Guests should not pass on visiting this fantastic neighborhood!