Rederiet Hotell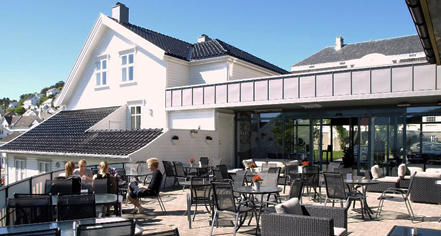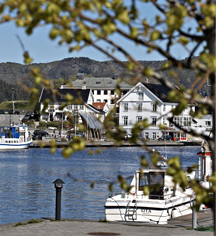 Activities & Events
The beautiful town of Farsund is situated on the southern coastline of Norway, lined with white wooden houses, Swiss cottages, and Art-Nouveau properties along the harbor. This charming town is a destination that celebrates its natural landscape and recreational activities, including rafting, canoeing, elk safaris, wind-surfing, and fresh water surfing.
S/S Adella
Offering leisurely tours of the diverse Norwegian coastline, S/S Adella is a historic cruise-ship that has crossed Nordic waters for over 130 years. With much of its original equipment still on board, S/S Adella allows guests and visitors to explore the beautiful coastal scenery through the fjords aboard a sailing vessel restored to its original pristine condition. Mainly sailing the western and southern coastline, the S/S Adella is available to rent for private tours and events.
www.adella.no
Sørlandsbadet
Just a 15-minute drive from Farsund, Sørlandsbadet is an popular recreational facility offering multiple swimming pools, a spa, water park, fitness center, exercise classes, cycling and kayak training, and dining. Family-friendly and open all year, Sørlandsbadet is an exciting recreational center that has something for everyone.
www.sorlandsbadet.no
Lista
Sandy and white, the beaches at Lista beautifully line this charming maritime town and reel in visitors for its stunning landscape and intimate setting. Visitors can drive and tour the region along the road that follows the coastline to enjoy the quiet countryside and harboring towns. Lista is also known for the historic Lista Lighthouse marking and celebrating its sailing history that has remains an essential part of the culture and economy.