Reichshof Hamburg, Curio Collection by Hilton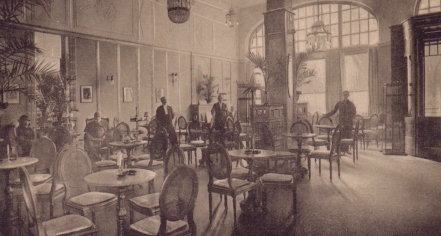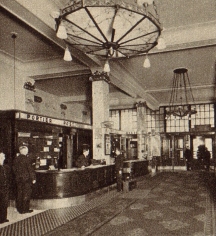 History
From the outset, it was the largest and most advanced hotel of its time in Germany, and one of the largest hotels in Europe. With the strong support of his friend, ship owner Albert Ballin, as well as architect Heinrich Mandix, Langer created a hotel whose outer appearance kept with the popular Reformation style of the era, while drawing heavily from the Baroque and Classicism styles of the past. Inside, it exuded the special charm of the early 1900s with columns made from Italian marble, elaborate wood paneling, and shimmering copper elements. Running water, electricity, telephone connections, and private bathrooms set new, groundbreaking standards in the German hotel industry. Langer also pioneered novel technology, including the use of hydraulic elevators and a state-of-the-art automobile garage.
But the owner's vision wasn't just limited to architecture and furnishings: the hotel, with a room rate of just 3.50 marks, paved the way for mass tourism. The impressive Restaurant Classic, which was designed to resemble a dining rooms on a luxury liner, quickly became a meeting place for high society in the Hanseatic city. The bar, which opened in the 1920s, was more than a match for the restaurant; the elaborate furnishings in Art-Deco style and the skill of the bartenders made it one of the most important places to see and be seen in the Roaring Twenties in Hamburg.
During World War II, the building was partially destroyed, which lead to the first of many renovations. The hotel underwent its most recent refurbishment in July 17, 2015, when it re-opened under both a new name—the Reichshof Hamburg, Curio Collection by Hilton—as well as new management. The hotel restaurant has become a central fixture within the location, designed to resemble a luxury-liner cruise ship with elegant wood paneling. By 2014, there were six floors with 303 rooms, featuring two suites, a swimming pool, and a sauna room. Since re-opening after the recent renovations, the hotel now boasts an additional 278 guestrooms, 6 junior suites and 3 one bedroom suites, along with ten conference rooms and an entire spa and fitness area.
Reichshof Hamburg, Curio Collection by Hilton, a member of Historic Hotels Worldwide since 2018, dates back to 1910.